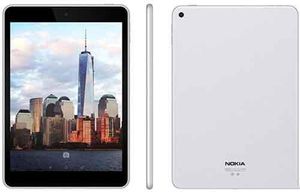 From this March, Nokia did not push any update for Nokia N1. But last week, Nokia started to push Android 5.1.1 OS update for N1 tablet pc. The version number of new OS is A5CN701. It adds some new settings and updates for apps.
Nokia N1 runs Android 5.0 Lollipop OS, CPU is the 64 bit Intel Atom Z3580 quad core processor, GPU is PowerVR G6430. Its RAM is 2GB, flash memory is 32GB. The front camera is 5M pixels, and rear camera is 8M pixels. Screen size is 7.9 inch, and ratio is 4:3, resolution is 2048*1536 pixels. It is the first tablet pc coming with USB type-C port. Its thickness is only 6.9mm
Except upgrading OS to new Android 5.1.1, this update is also including followings:
1. Add Notification Switch App
2. Update Z Launcher to 1.2.5 Beta version
3. App store is updated to 3.31 version
4. Update Voice Recording to 1.3 version
5. Update Clock to 4.2 version
If you own a Nokia N1 tablet, you can start to upgrade your operation system now.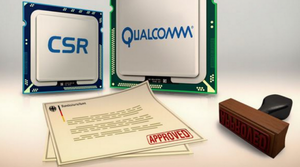 Yesterday, Qualcomm announced that it has finished the acquisition with CSR which is one chipset manufacturer in UK. It will help Qualcomm expand its business in IoT and Auto area.
In last two years, the demand of smart phones is very low. Though, smart phone manufacturers launched several new and high performance smart phones, but it does not change the situation. In the second quarter of 2015, the shipment volume of smart phones broke the lowest record. It is a sign that smart phone will keep on reducing in following years. As a new business, IoT is becoming booming recently. As the leader of smart phone chipset, Qualcomm start to lay out its IoT project.
CSR is considered to be the best add-on for Qualcomm, it has very rich of product lines, like Bluetooth chipset, GPS, and IoT chipset. Especially, its CSRmesh technology is one mesh network communication technology with low power consumption.
In last Oct, Qualcomm has already started this acquisition, and it was finished yesterday by its high offer. As the competitor of Qualcomm, what will Intel do in next?