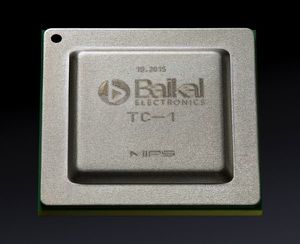 News from Russia, Baikal launched its first micro processor, model number is Baikal T1. This Baikal T1 is one dual core processor based on 28nm process technology. It does not adopt ARM framework, but MIPS framework. The working frequency is 1.2GHz. DDR3-1600 RAM, and 1MB 2-level cache. It can support 10GB Ethernet port, , two 1GB Ethernet ports, and SATA 3.0, PCIe Gen.3 X4 and USB 2.0 port.
This Baikal T1 can be used on printer, copier, Wifi access, traffic management system, and other devices. Now, there are some companies planning to adopt this Baikal T1 for their products. This processor will be launched in German, Brazil, China, and some other countries. This processor can be also adopted on smart phones as well. It will be available for sale in this autumn.
Though this Baikal T1 is one processor from Russia, but it will be produced by TSMC in Taiwan.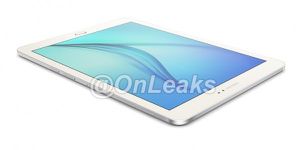 Recently, one new tablet pc coded Chopin-LTE from Samsung was displayed on suverimax.com. One interesting point is this tablet pc adopt the Intel Atom X5-8500 quad core processor, and 4GB RAM.
As the information on Suverimax, this tablet pc Chopin-LTE runs Android 5.1 operation system, CPU is the Intel Atom X5-8500 quad core, frequency is 2.24GHz. Frequency of single core is about 1005MHz, multi core frequency is 3426MHz. Its performance is similar as the Samsung Galaxy Note 4. Till now, the screen size, and resolution are unknown, so we can not make sure how is its performance.
We will have further report about this Chopin LTE tablet in following week.