Google Pixel C tablet pc is for sale now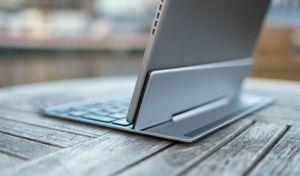 Several days before, we have disclosed one new tablet pc from Google, model number is Pixel C. Today, this tablet lands Play Store, and will be for sale in 14 different countries and areas. This unit has two different editions, one is 32GB, and one is 64GB, their price is 499 and 599 US dollars.
Though this Pixel C is belonging to Pixel product line, but different with other Pixel products, this Pixel C adopts Android operation system, not Chrome OS. In meanwhile, Google provides one Bluetooth keyboard, its price is about 150 US dollars.
Pixel C adopts Nvidia Tegra X1 processor. We have already talked about its performance in this post. It owns one 10.2 inch IPS screen, resolution is 2560*1800 pixels, operation system is Android 6.0, RAM is 3GB.
Though the keyboard is not cheap, but its battery life can be over 12 months, and users can charge the keyboard through the tablet pc.
Share this post