Google may develop its own SOC for smartphone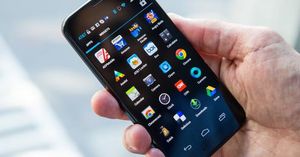 Early this month, news from USA said, Google may self design and make cooperation with others to develop its own SOC for mobile phones. In fact, this mode is quite similar as Apple. Apple designs its SOC and OEM by Samsung or TSMC.
In fact, this news is unveiled from this autumn. At beginning, Google would like to develop one internet device for enterprises. This device will be based on Google technology. But soon, this planning is changed to develop one SOC for smartphones. The benefit of this is that it can allow put the latest features into the new Android OS.
The problem of this plan is it is quite hard to find a reliable partner for this SOC. Of course, Google can find some cheap Android devices manufacturers, but if so, it is impossible to develop one high quality SOC. Till now, Apple is still the leader of smartphone market. If Google would like to develop its own SOC, then it is most likely adopted by Nexus products at beginning.
Share this post
To be informed of the latest articles, subscribe: