iPad Air 3 may be launched within this year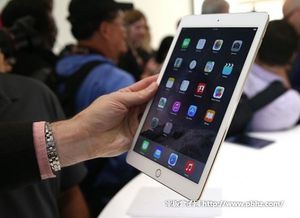 In July, we made a interview with Mr Sean, CEO of stcamusa.com, he said, Apple will not launch iPad Air 3 within this year. Last week, Apple launched its new products including new iPhone, and iPad Pro, iPad Mini 4, but we did not see the iPad Air 3. But as our latest news, Apple may launch this iPad Air 3 in Oct, and it will be for sale in early next year.
The news said performance of iPad Air 3 may be more powerful than iPad Pro. It will come with Apple A9 or A9X processor, 2GB or 4GB RAM. Screen size is 9.7 inch, resolution is 4K level. Unit will run new iOS 9 operation system. Its front camera is 2.1M pixels, and rear camera is 8M pixels. It may have similar features as iPad Pro, but its price will cheaper, starting from 499 US dollars.
New iPad Air 3 may be more slim the last generation, its thickness will be only 5mm, that means its battery capacity will be lower. Except that, unit will have water proof and dust off function.
Share this post
To be informed of the latest articles, subscribe: