Samsung is still the top smart phone supplier in 2nd quarter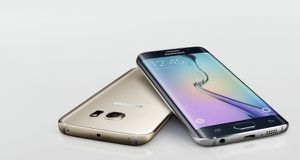 Recently, stcamusa.com released one smart phone shipment volume during second quarter of 2015. The report said the total shipment volume of smart phones in 2nd quarter is 340 million pieces, and compared with last year, it is increased by 15.1%.
Samsung is still the top smart phone suppliers in the world. Apple, Huawei, XiaoMi, and Lenovo are ranked from second to fifth separately. Compared with 2nd quarter, 2014, shipment volume of iPhone is increased a bit. Others have some declines compared with last year, especially Lenovo. Its shipment volume is reduced by 7.6%. And its market share is reduced by nearly 50%, now, it is only 4.8%.
In this second quarter, Huawei took 9% market shares in the world, and becomes the 3rd smart phone supplier in the world. Its business in Asia, Europe, America grows greatly.
As owning good distribution channel in China, XiaoMi takes place of Lenovo, becoming the 4th smart phone manufacturer.
Share this post
To be informed of the latest articles, subscribe: