Apple Watch is more powerful than 1st generation iPad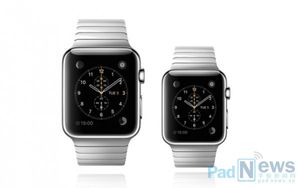 Last week, Suverimax has disclosed the news that the battery life of Apple Watch is only 2.5 to 4 hours, and today, latest news said the Apple Watch is more powerful than the first generation iPad. The first generation iPad was available about 5 years ago.
The 1st generation iPad adopts the A4 processor which is a single core chipset and frequency is only 1GHz. RAM is 512MB. But even though, it was the most powerful tablet at that moment. Nowadays, there are a lot of octa core tablets, 3GB RAM tablets, and the 1st generation iPad is already not available. The Apple Watch adopts the S1 processor, The performance of S1 is quite similar as the A5 processor which is adopted by iPod Touch. A5 is also adopted by 2nd generation iPad, iPhone 4S, and iPad Mini.
But anyhow, it confirms that the performance of this Apple Watch will be quite satisfying.
Share this post
To be informed of the latest articles, subscribe: