Qualcomm Snapdragon 810 may be delayed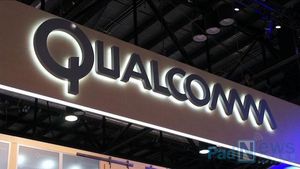 Last week, ontablets.es has already disclosed that the new Qualcomm Snapdragon 615 and 810 may have the problem of overheating. Especially for the Snapdragon 810, the overheating problem was happened in last Dec, and till now, it is not resolved.
The reason for the problem may be the 64 bit ARM Cortex A57 framework adopted. When the frequency of Cortex A57 reach 1.2GH or above, the overheating problem will happened. It is a big problem for some high end smart phones. To resolve the problem, Qualcomm may have to redesign the chipset, and so this chipset will be delayed about three months to be available. That means it will be available at second quarter of 2015 at soonest.
In the CES 2015, LG just launched its new smart phone G Flex 2 with this Snapdragon 810 processor. As estimation, this unit will land Korea at the end of this month. But LG did not tell when it will be available in other countries, we believe it should be related with the delay of Snapdragon 810.
On the other hand, Samsung is scheduled to launch its Galaxy S6 in Feb. It is quite possible that 90% of the Galaxy S6 will adopt the Exynos processor. The new Exynos processor will adopt the 14nm process technology. Till now, Samsung did not confirm the news.
As we know, the latest processor from Media and Kirin are also adopt the ARM Cortex A57 framework. And the MTK6795 has already been for sale at the end of 2014. Recently, some news said the HTC M9 may adopt this MTK7695 to replace the Snapdragon 810. Huawei Kirin 930 which is also adopting Crotex A57 will be used in the new Huawei Mate smartphone. This unit will be launched in March of 2015. But this processor is 28nm process technology.
Except the above units, Sony Xperia Z4, LG G4, HTC Hima are als adopting the Qualcomm Snapdragon 810 processor. So they may be delayed as well.
Share this post
To be informed of the latest articles, subscribe: