Nvidia Shield tablets will be upgraded to Android 5.0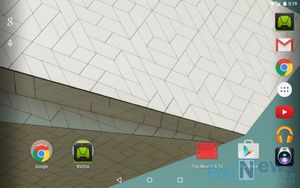 In middle of this month, Nexus 7 and Nexus 10 have already received the OTA package to upgrade to Android 5.0. And several days before, following Google, Nvidia has upgraded its Shield tablet wifi edition to Android 5.0 OS. And today, its LTE edition already received the upgrade package. Till today, all the Shield Tablets have already been upgraded to Android 5.0.
This upgrade includes, Support Micro USB Host OTG Y, unit can be recharged when connected with ADSL, support 4K video output. improve the performance and compatibility of charger, and refine the GPS function.
If you have owned the 32GB LTE edition Shield Tablet, then you will have Half Live 2 and Portal for free.
As we know, Nvidia Shield Tablet adopts the Nvidia Tegra K1 processor. Another tablet which is also adopting K1 processor, MIUI tablet, has not received the upgrade pack till now.
Share this post
To be informed of the latest articles, subscribe: