First Ubuntu tablet is coming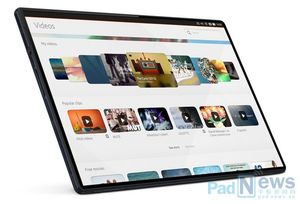 Ubuntu operation system is one OS special for mobile phone and tablets. It has made some interaction design for tablet or smart phone operation system. But it is not widely adopted by manufacturers. Till now, Ubuntu only released the ROM for Nexus smart phone and tablets. In China, there is only one supplier adopting Ubuntu OS. But the situation may be changed soon. A company named Nikki Wertish is connecting money online and wants to develop UbuTab based on Ubuntu operation system.
This UbuTab owns one 10.1 inch IPS screen. Screen resolution is 1920*1200 pixels. CPU is one quad core Cortex A9 processor. Frequency is 1.6GHz. RAM is 2GB. It can support HDMI video out, and TF card slot. Regarding flash memory, it has two editions, one is 1TB and another is 2TB. Battery capacity is 11000Mah. Battery life is over 6 hours. Unit can run Ubuntu and Android OS.
This unit is only 7mm thickness. Ubuntu said if they can succeed collecting money over 40 thousand US dollars, then they can add the Qi wireless recharge function for this tablet.
Share this post
To be informed of the latest articles, subscribe: